Open Door 1945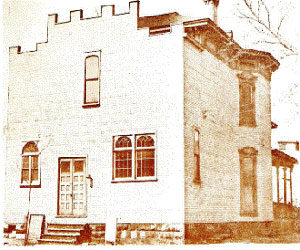 Open Door 1948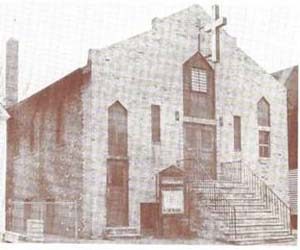 1924
In February 1924, Rev. E.D. Berry and his wife were led by the Holy Spirit to find a place to minister to Christian believers. With only a few members and their meeting room on the second floor above a laundromat located at 7516 Woodland Ave., this body of believers became The Open Door Missionary Baptist Church.
1938
As the membership grew, more space was required. In 1938, the church moved to 2566 E. 83rd Street. On January 31, 1939, Rev. Berry was called home by God. Rev. E.L. Brown and Rev. J.W. Howard served in the interim until Rev. Howard was elected as pastor and served one year.
1941
In 1941, Rev. A.P. Hines was installed as pastor. Under his leadership, a new church front was built. Mortgage Burning and Dedication Service was held in 1943. Four years later on June 5, 1947, a "Ground Breaking and Corner Stone Laying" ceremony was held for the renovation of the church. Rev. Hines retired as pastor in 1970 due to failing health. He served as Pastor Emeritus until Feburuary 18, 1975, when he was called home from labor to reward.
1971
In 1971, Rev. Horace Rickerson was installed as pastor. With the continued growth of the congregation and ministries, in December 1975, a Ground Breaking Ceremony for a new church building was held. The location of the new church building is our present location: 8215 Woodland Avenue. Cleveland, Ohio 44104. In March 1977, the congregation entered into the new building. Rev. Rickerson went home to be with God on February 1, 1982. Later that year in August, a Mortgage Burning Service was held.
1983
In 1983, Rev. Benjamin Franklin Jr., served as interim pastor. In 1984 he was installed as the full-time pastor. Open Door Missionary Baptist Church continues to grow spiritually as well as physically. With numerous ministries, the church was "bursting at the seams" for space. God gave Pastor Franklin a building expansion vision. The vision was called the Nehemiah Project. Under the Nehemiah Project, additions and modifications to the present church building were made to accommodate the various ministries at Open Door.
2008
In January 2008, Rev. Benjamin Franklin Jr., retired from service. Minister Joseph Hopkins III agreed to serve as the Acting Pastor. After a Pastoral search and church election, Minister Joseph Hopkins III was officially installed as Pastor of The Open Door Missionary Baptist Church on January 10, 2010.